The Guide to Layering

Your AM/PM Skincare Routine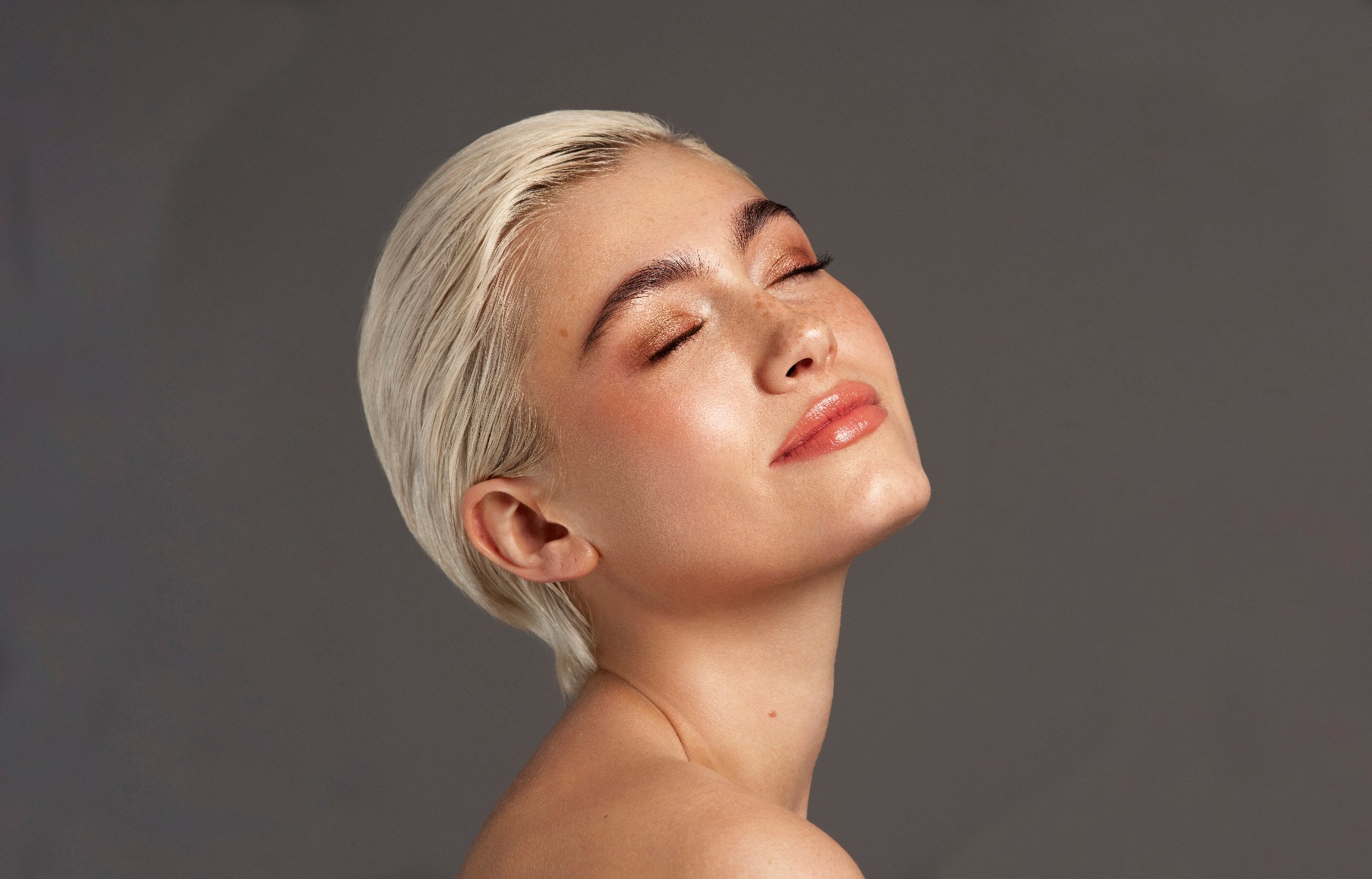 There's been a rapid influx of new skincare brands and products in the market over the past few years. The deeper we delve into the skincare community, the more information we find and—inevitably—more 'life-changing' products we excitedly need to add to our routine immediately. It's become increasingly difficult to grasp to the correct order of when to use these products, lest we make the dreaded mistake of mixing the wrong products together, making them redundant or worse—wreaking havoc on our skin. Don't worry, if you're also confused when it comes to deciding how to layer products, we've done the research—keep reading for all you need to know about creating the optimal skincare routine. 
Products that should not be mixed together when layering skincare: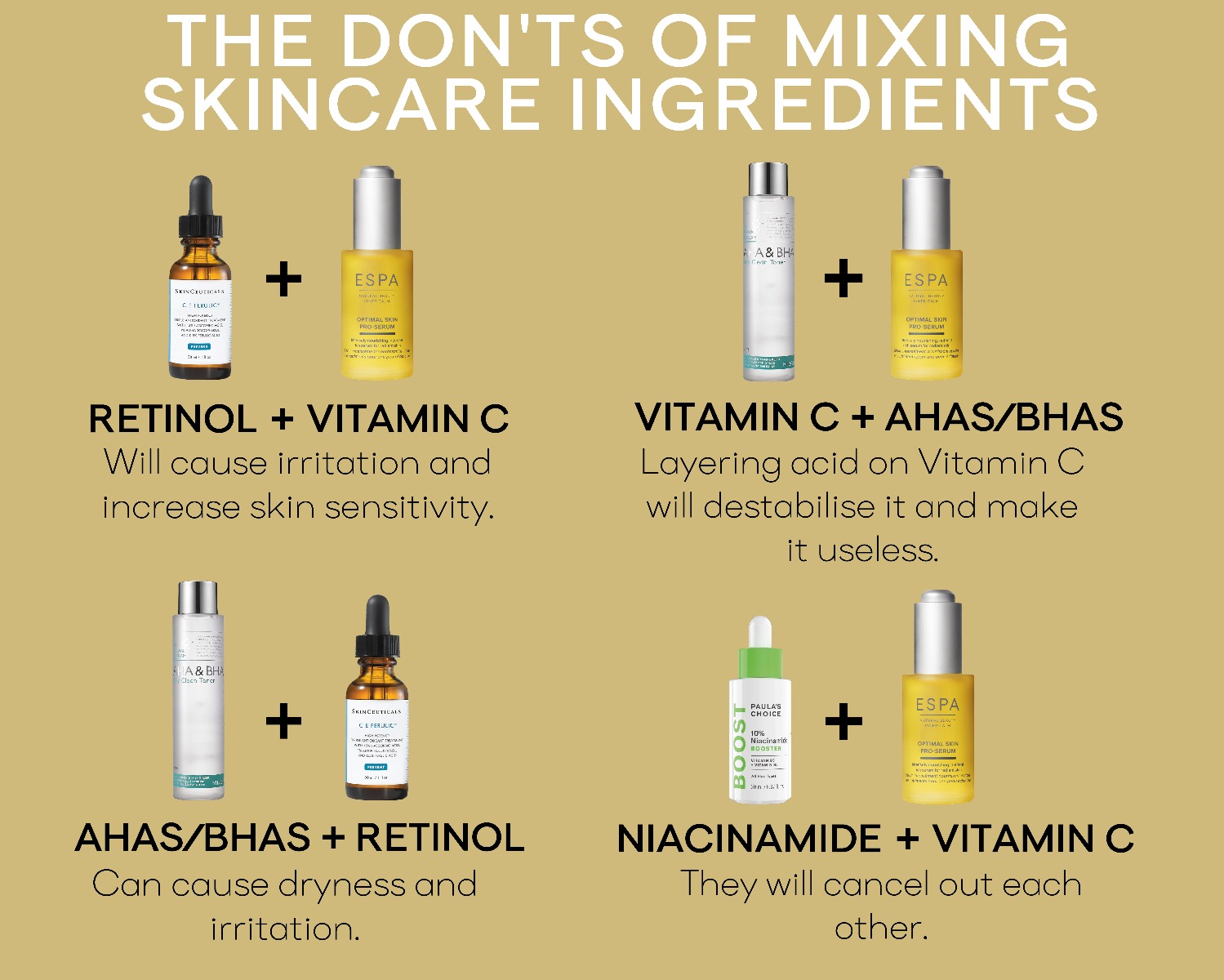 Retinol + Vitamin C

- Mixing these products when learning how to layer skincare will cause irritation and increase skin sensitivity. Best to use Vitamin C during the day and Retinol at night.

Vitamin C + AHAs/BHAs

- Layering acid on vitamin C in your skincare routine will destabilise it and make it useless. 

AHAs/BHAs + Retinol

- Mixing them together will cause dryness and irritation. 

Niacinamide + Vitamin C

- They will cancel out each other and could lead to blemishes or breakouts.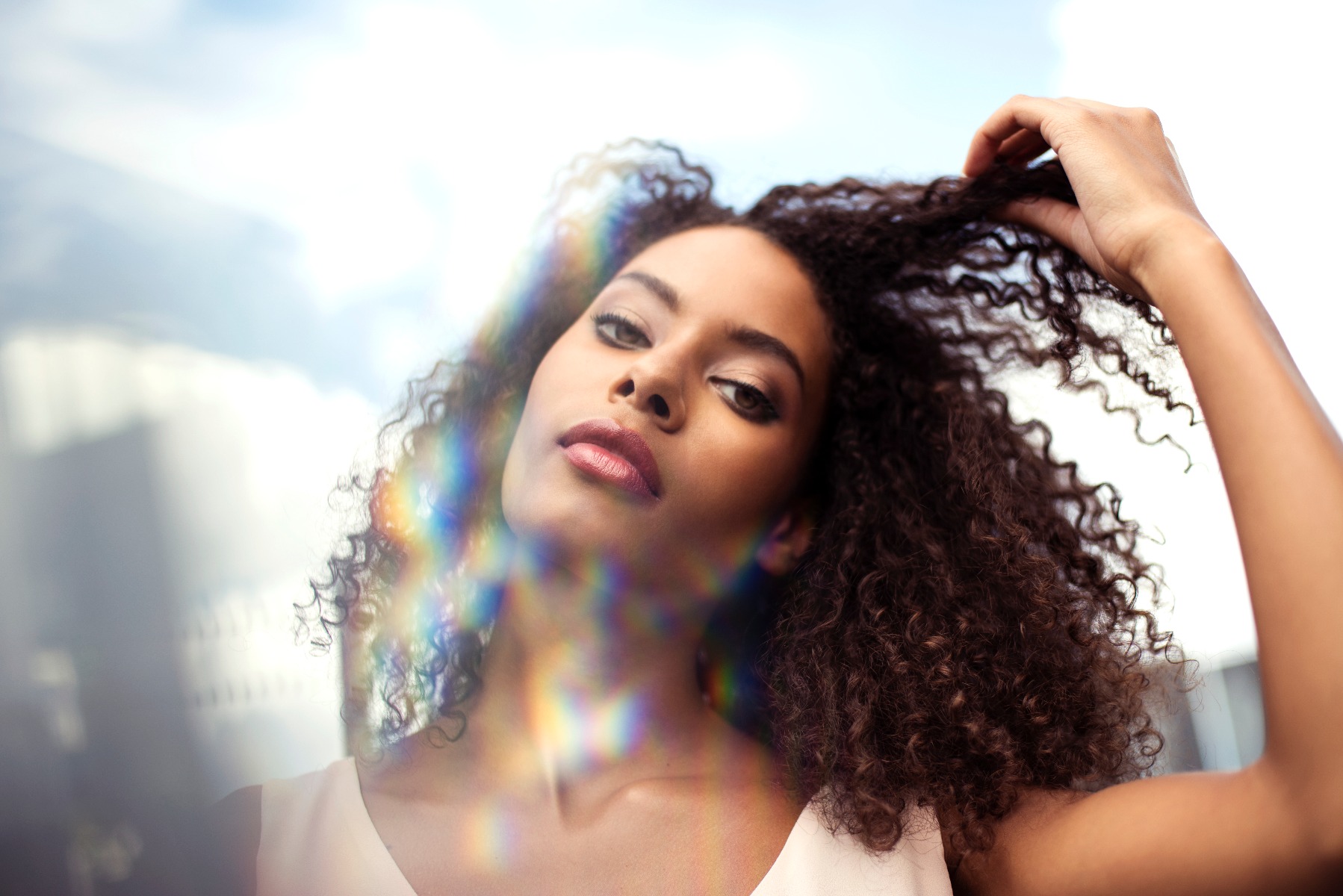 How to layer skincare in the morning
Cleanse
Why: Cleansing your skin in the morning before layering any additional skincare products is very important as it removes dirt, grime and dead skin cells while also preparing your skin to properly absorb the rest of your skincare ingredients. 
What: Opt for milky, cream, oil or gel cleansers—something that will remove dirt without stripping your face. 
We love these:
Oskia Renaissance Cleansing Gel
Kate Somerville Goat Milk Cleanser
Beauty Pie Japanfusion Pure Transforming Cleanser
Acid Toning
Why: This step is a modern take on the old-school toner, choose your favourite chemical exfoliant to slough away any dead skin cells and help your skin absorb the goodness of your other skincare products. 
What: If you are new to acids, start with a gentler version such as lactic acid before moving your way up to something more potent. It might be worth having different types of acids (AHAs, BHA and PHAs) to rotate within your routine that can target different skin concerns. 
We love these: 
Pixi Glow Tonic
Ren Ready Steady Glow Daily AHA Tonic
Dr Dennis Gross Alpha Beta Universal Daily Peel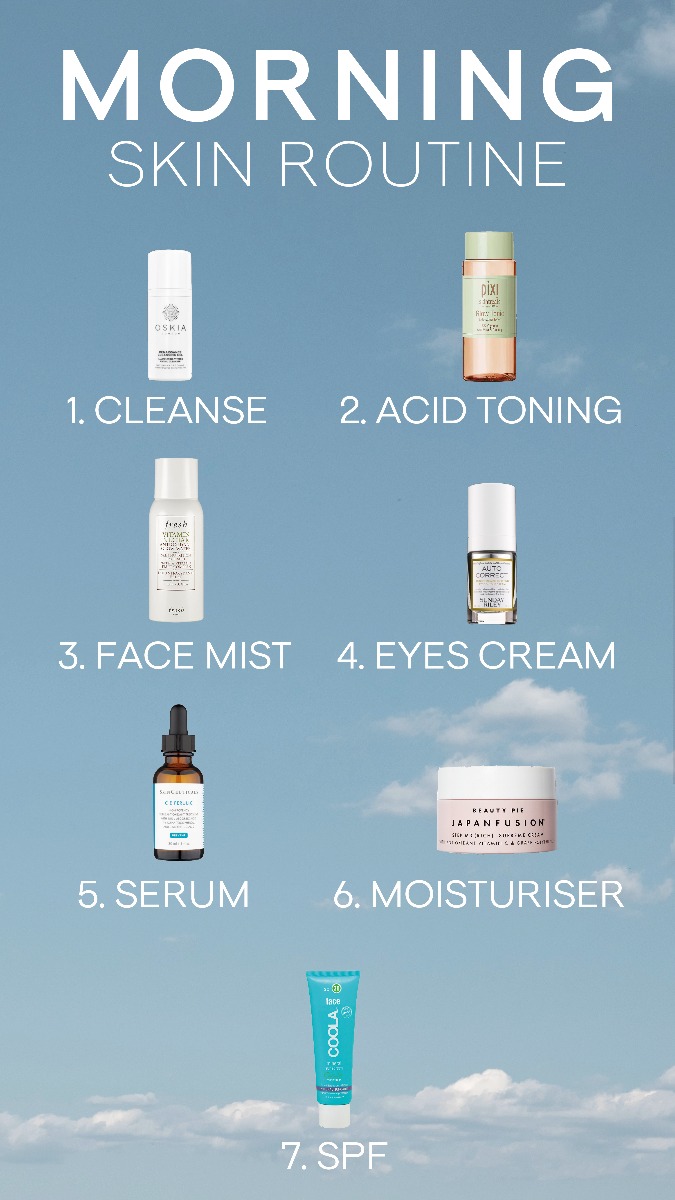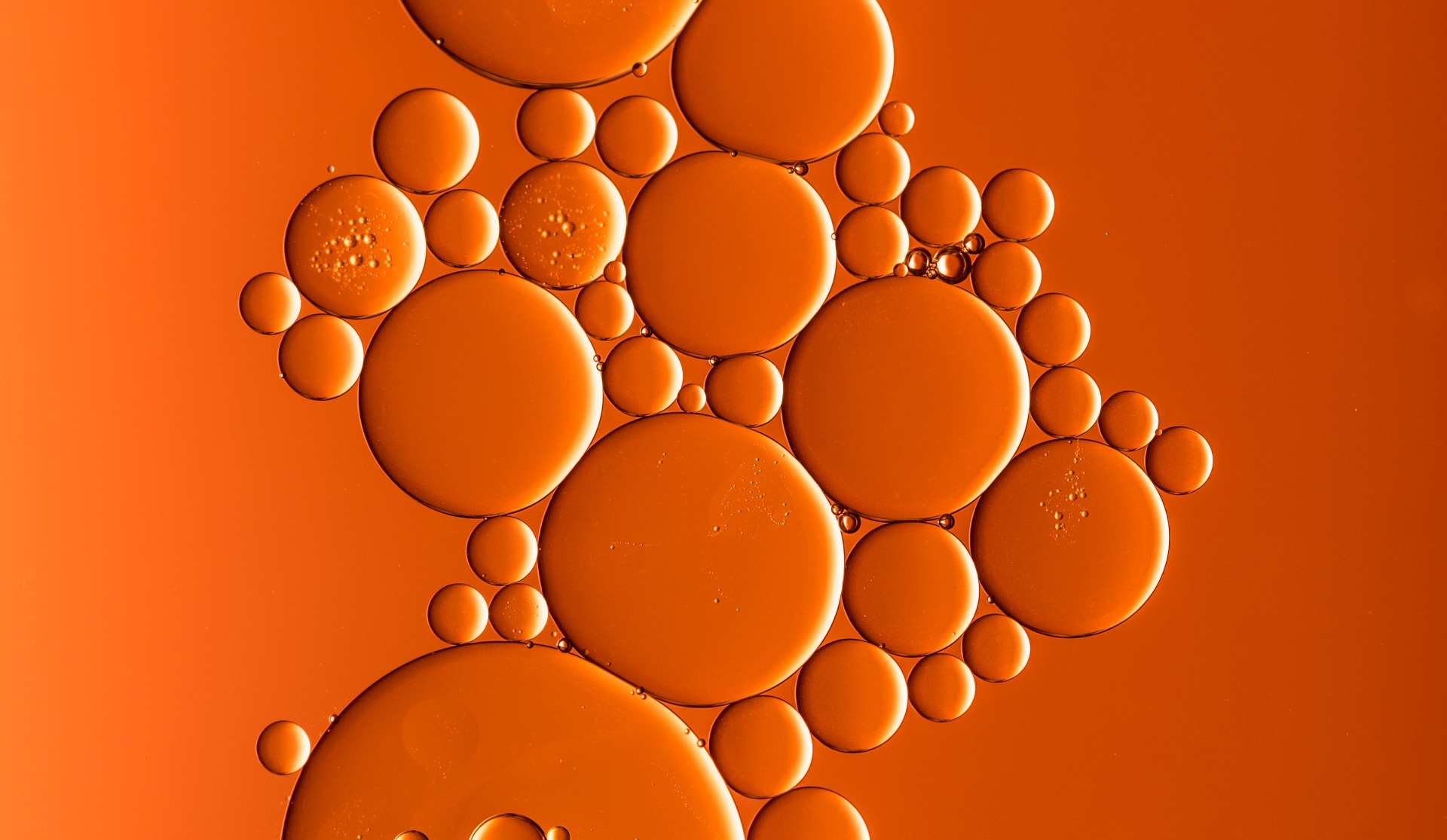 Alpha Hydroxy Acids (AHAs) - It's a must if you are looking to target signs of ageing as they exfoliate the skin and stimulate collage production. Look for acids such as glycolic, lactic, citric and mandelic. 

Beta Hydroxy Acid (BHA) - If you suffer from blemishes and spots, BHA is extremely useful to help combat breakouts. It acts as an exfoliant and help shred dead skin cells. The only type of BHA is salicylic or willow bark.

Polyhydroxy Acids (PHAs) - This is a great option for those with sensitive skin but want to experience effects of AHAs. They allow gradual penetration and non-irritating absorption. Look for acids such as gluconolactone, lactobionic and maltobionic.
Mist
Why: To add hydration to the skin when layering skincare on top. 
What: Look for a mist or an essence with good quality ingredients that will help hydrate your skin such as hyaluronic acid or glycerin—and avoid products containing alcohol. 
We love these:
Josh Rosebrook Hydrating Accelerator
Omorovicza Queen of Hungary Mist
Fresh Vitamin Nectar Antioxidant Glow Water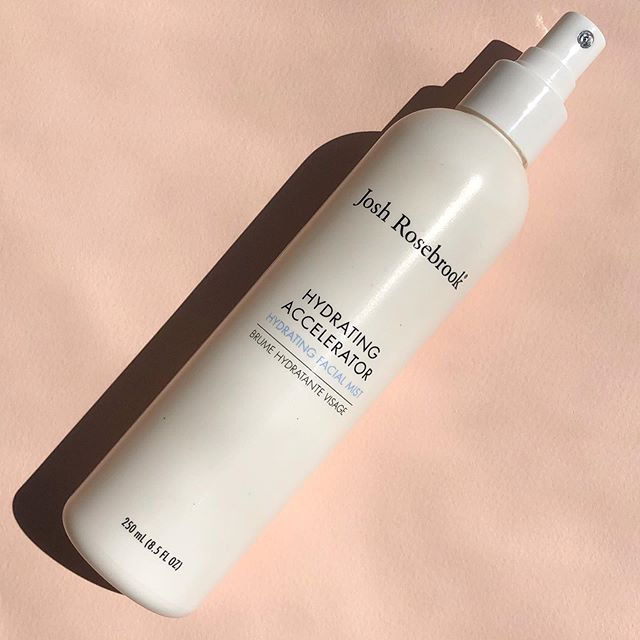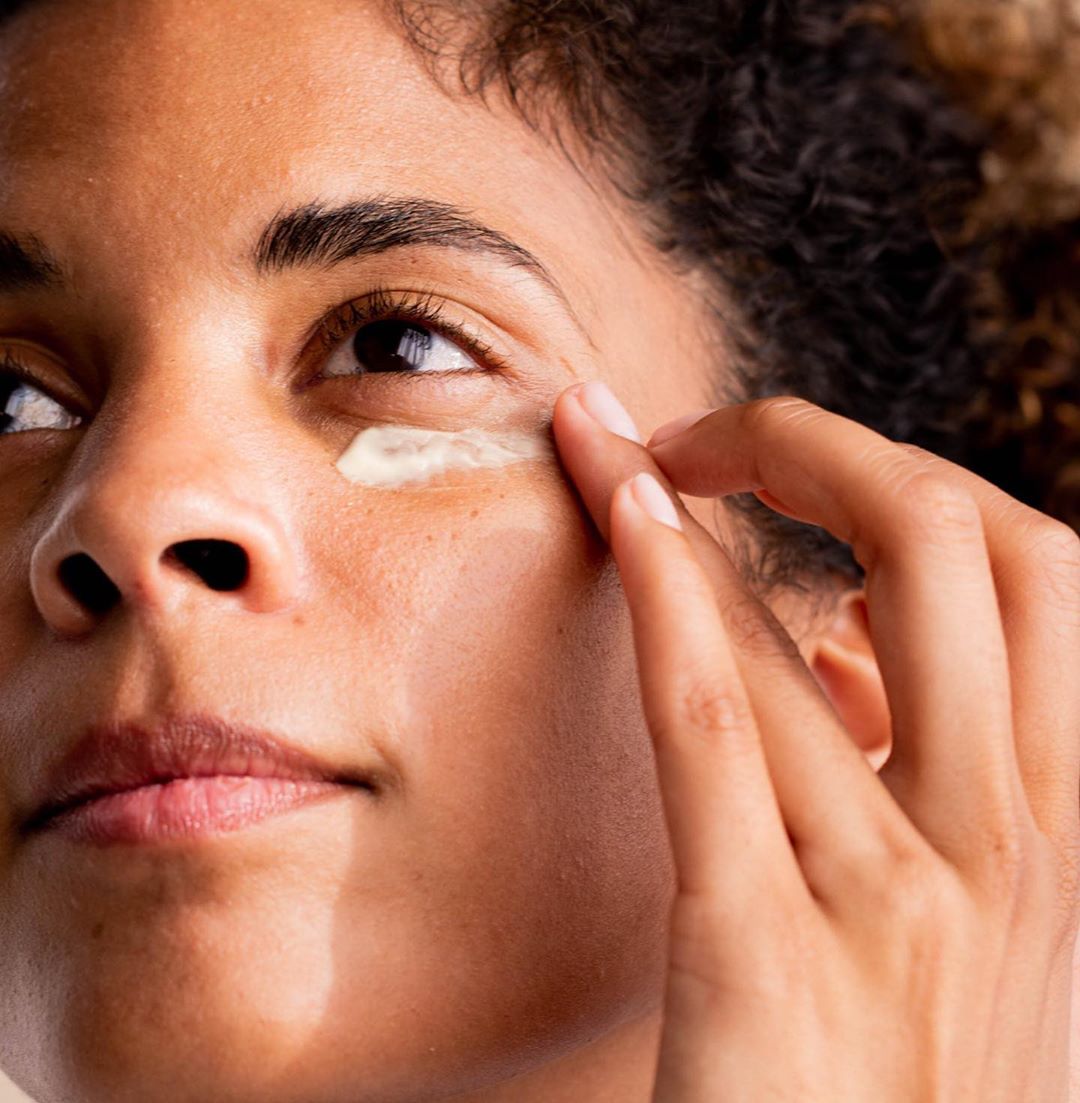 Eye Creams
Why: The delicate eye area is usually one of the first areas to show signs of ageing. So, it needs a little TLC— when deciding how to layer skincare, we suggest you consider applying eye products at this stage to make sure that they can fully absorb into the periorbital area and get to work (the rest of the products might be too thick to penetrate all those extra layers). 
What: Use a lighter texture eye cream/serum/gel in the morning. 
We love these:
Dr Dennis Gross Ferulic + Retinol Eye Serum
Erno Laszlo Multi-Task Eye Gel Cream
Sunday Riley Autocorrect Brightening and Depuffing Eye Contour Cream
Serum
Why: A serum delivers a high concentration of active ingredients into your skin. This is the top priority of where you should invest your skincare budget. 
What: Look for a product with the key ingredients to treat your specific skin concerns, for example, dehydration, anti-ageing or acne. 
We love these: 
SkinCeuticals C E Ferulic 
Jordan Samuel Hydrate Facial Serum
Kate Somerville DeliKate Recovery Serum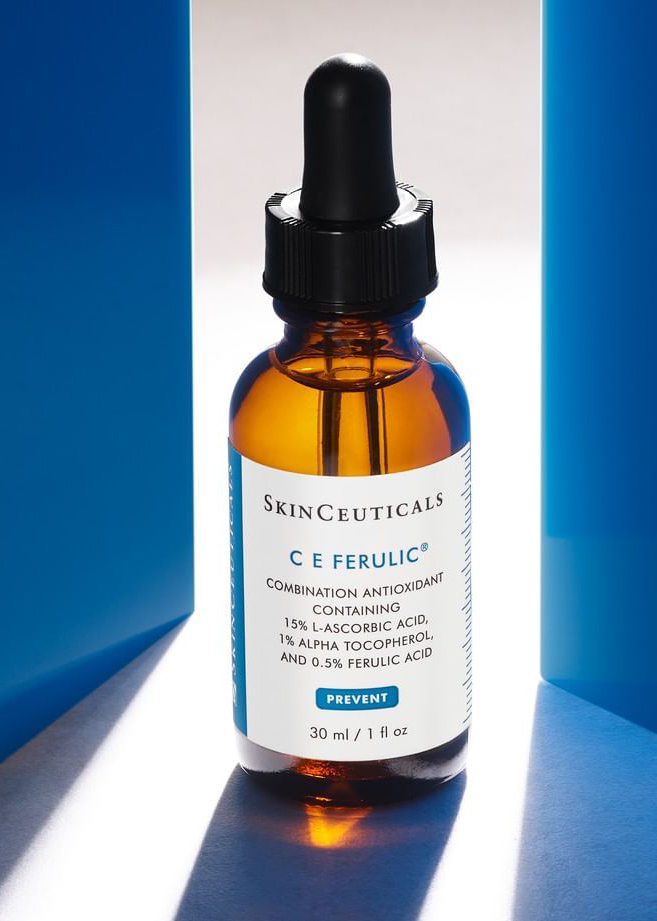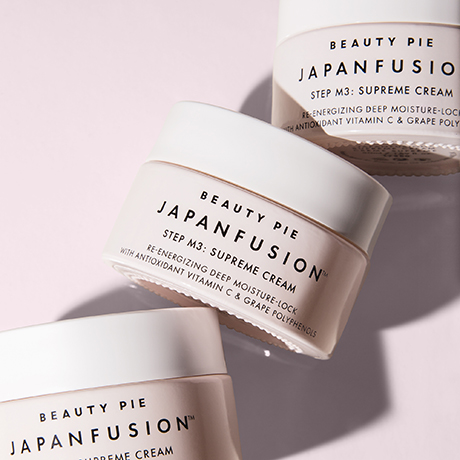 Moisturiser
Why: This step is to keep your skin hydrated. Your daily moisturiser acts as a "coat" for your skin by sealing in your other skincare products when layering skincare.
What: Select your moisturiser according to your skin type (e.g. dry, oily or combination). 
We love these: 
Beauty Pie Japanfusion Supreme Cream
Jordan Samuel The Performance Cream
DCL Peptide Plus Cream
SPF
Why: Sunscreen protects your skin from damage due to exposure to harmful UVA and UVB rays. Even if you use skincare and makeup products that contain SPF, you should always use a standalone sun cream as it's the best way to ensure the maximum benefits and full protection from the sun. A must-have last step when layering skincare. 
What: Look for products with at least SPF30 with UVA and UVB protection. If you are planning on going into the ocean, look for products that are reef-safe and reapply throughout the day. 
We love these: 
Supergoop! Unseen Sunscreen SPF 30
Coola Mineral Cucumber Face SPF 30
La Roche Posay Anthelios Ultra-Light Inivisible Fluid SPF30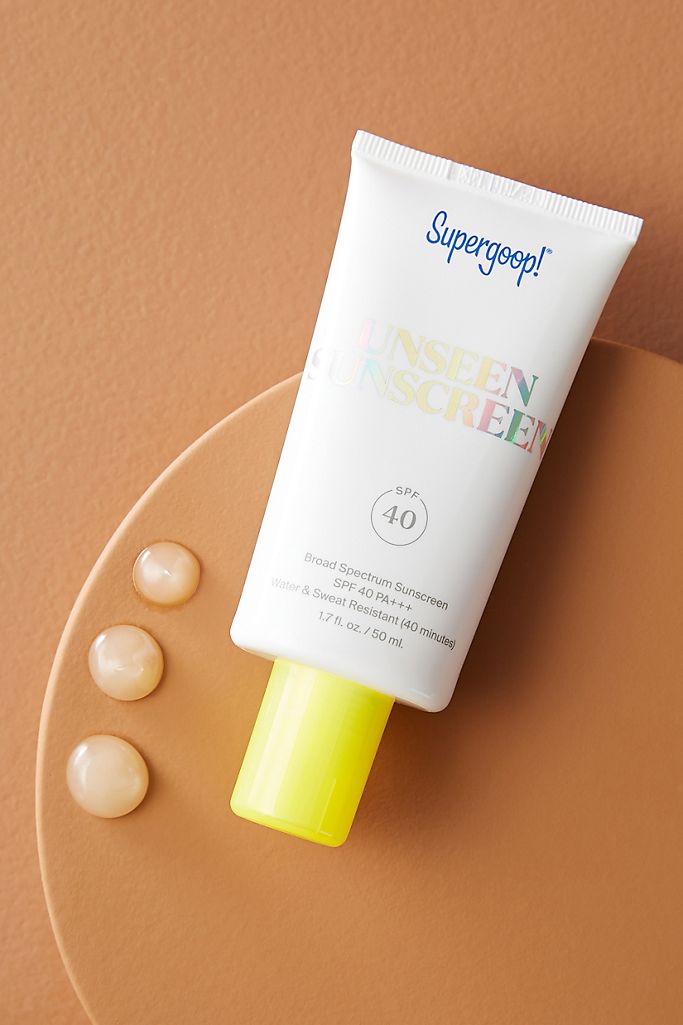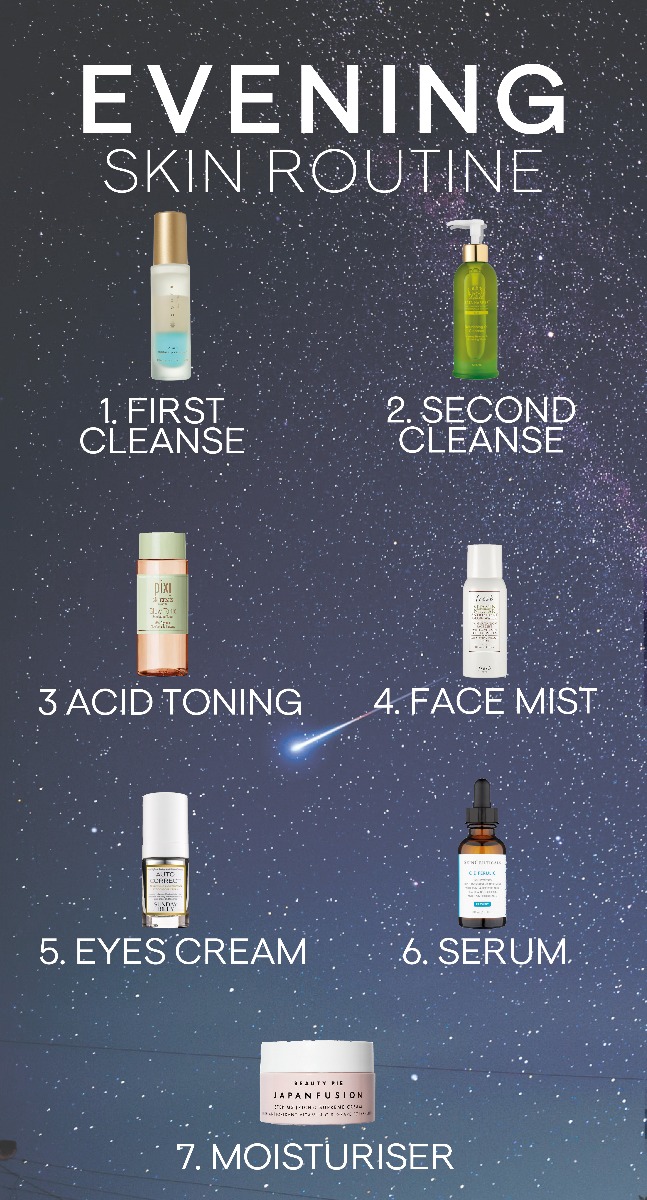 EVENING
First Cleanse
Why: The first step when deciding how to layer skincare in the evening is to complete a "first cleanse". If you have been wearing makeup and sunscreen, the first cleanse can help dislodge hard to remove products from your skin, such as eye makeup and SPF. 
What: Balms, oils and micellar water are great options for this step.
We love these: 
Code8 Decode 3 in 1 Makeup Remover
Beauty Pie Plantastic Apricot Butter Cleansing Balm
Clinique Take The Day Off
Second Cleanse
Why: While the first cleanse focuses more on removing dirt and products from your skin, the second cleanse is more about cleaning your skin. 
What: Save the product with better ingredients for this step. Choose oils, milky, creams or gels cleanser that will nourish and cleanse your skin. 
We love these:  
Tata Harper Purifying Cleanser
Indie Lee Brightening Cleanser
Jordan Samuel The After Show Treatment Cleanser
Repeat the acid toning, mist, eyes, serum and moisturiser steps from your morning routine. 
Face Oil
Why: Invest in good facial oils to 'treat' your skin as a last step when layering your evening skincare. Oil is usually the last step of your nighttime routine as it has the larger molecule size and other ingredients can't penetrate into your skin if it's sitting underneath.
What: Look for something luxurious that will make your skin feel nice and seal in all the hydration. 
We love these: 
Disciple Skincare Dreamy Skin Retinyl Oil
The Ordinary 100% Plant-Derived Squalane
Sunday Riley Luna Sleeping Night Oil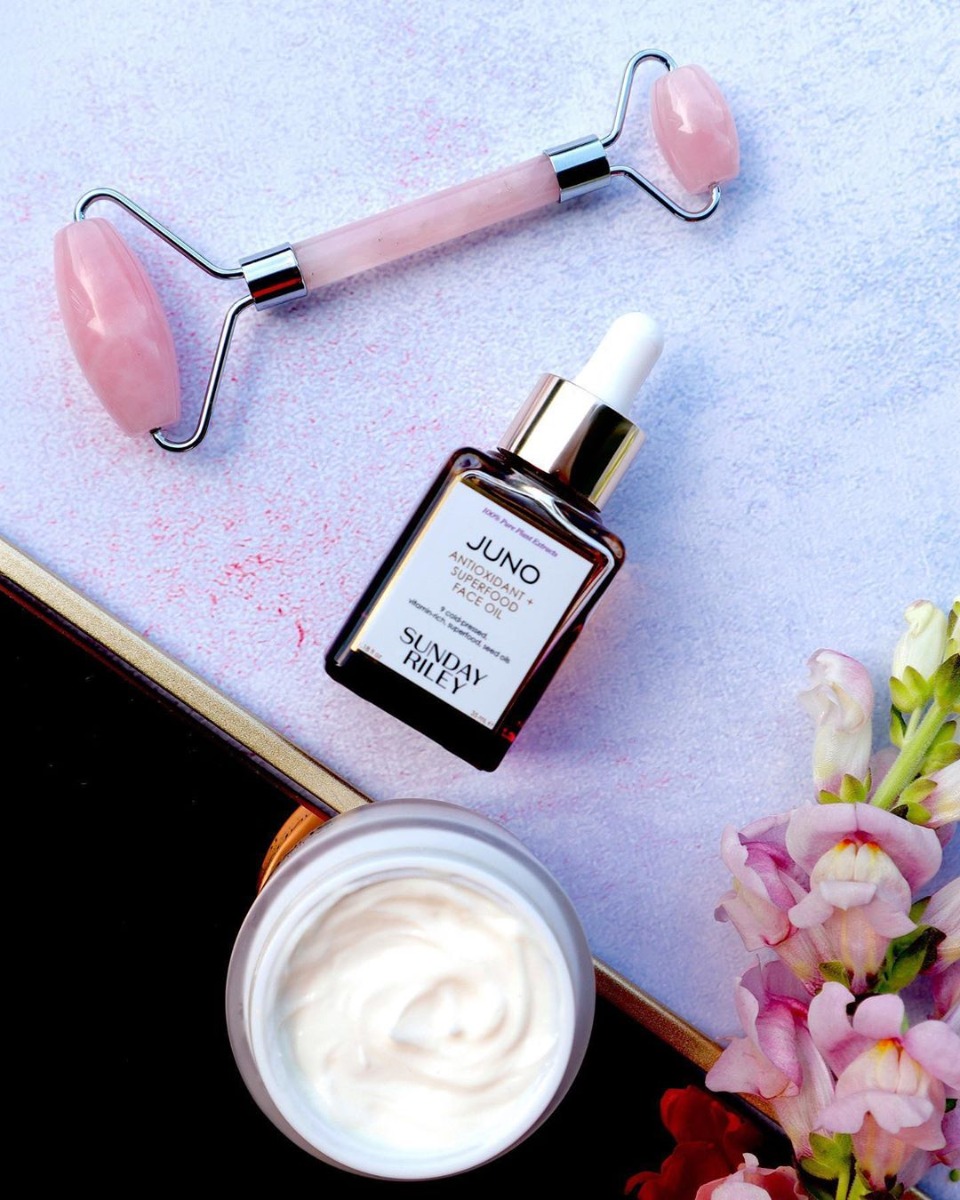 We hope this article has helped you in your decision as to how to layer skincare be it in the morning or evening. If you are having trouble with your skin we recommend seeking the advice of a skincare professional.