How To Apply

Your Eyebrow Pencil


For The Very Best Results
Use these simple tricks and it's easy to get perfect brows every time
The launch of the Code8 Arch Realist Brow Defining Pencil has made us fall in love with fluffy brows all over again, but what's the best way to apply eyebrow products? Read on to discover how to use our new pencil to create natural, full-looking brows that flatter the shape of your face and never look fake.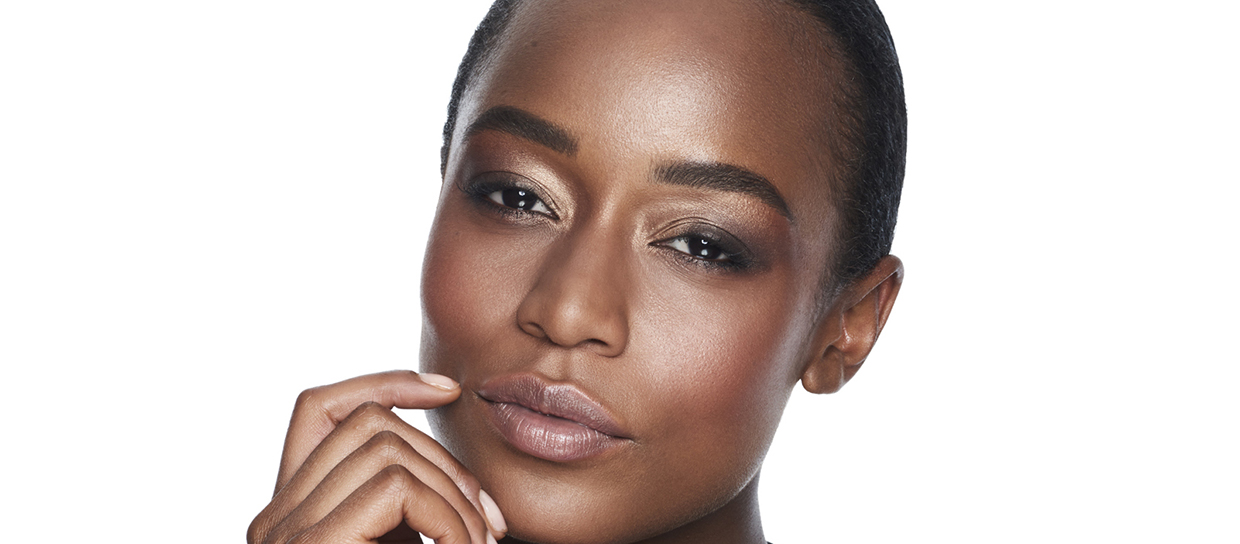 Find your perfect colour match
Our first tip when learning how to use an eyebrow pencil is to make sure you are using the right shade, as this will give you the most natural look. The Arch Realist Brow Defining Pencil comes in three flattering colours: Light - a beige best for blonde and red hair, Medium - an ash brown for light brown and medium brown hair, and Dark - a black-brown perfect for the darkest hair colours. If you aren't sure which is the best match for you, book in for one of our free virtual makeup consultations and get expert advice and guidance on which shade suits your complexion.
Apply with a flicking motion
Our next tip focuses on how to apply your eyebrow pencil. Once you've found products that perfectly match your eyebrow colour, start to fill in any sparse gaps in the hairs. Go lightly and use a tiny stroke to mimic realistic strands of hair. Start by adding a few where you can see obvious holes in the hair growth, then step back from the mirror and check that they still look natural. The Arch Realist Brow Defining Pencil is infused with Shea Butter, Jojoba Oil and Vitamin E, which makes it super soft and easy to apply. This means you can keep going back and adding in more product where you think you need it, without it ever looking cakey or overdrawn.
Create a realistic shape
After you've filled in any unwanted gaps in the eyebrow hairs, it's time to define your eyebrow shape, one of the most important factors to consider when learning how to apply eyebrow pencils. Start in the middle of your brow to avoid a tadpole look, and work on adding the product above and below your natural hair to create a subtle arch. If you're not sure where your arch should be, hold the Arch Realist Brow Defining Pencil against the side of your nose and line it up diagonally with the centre of your eye. That's the point where the brow should naturally rise.
Pay attention to the tail
Our penultimate tip when learning to apply eyebrow pencils is to pay attention to the end of your brow. Once you have drawn in a flattering arch, be sure to taper the tail of your eyebrow properly for a bold look. To work out where your brow should end, take your pencil again, but this time hold it against the side of your nose and line it up with the outer edge of your eye. An eyebrow tail shouldn't extend past that point. If it does, it risks drawing your face down and making it look droopy. If you want to master ombré brows, use this technique to define the tail and apply even more product at the end of your eyebrow for a striking look.
Don't be afraid to buff
Rounding up our guide to using eyebrow pencils is our last tip: don't be afraid to buff. As you're applying your eyebrow products, be sure to use a spoolie to help separate the pigment and keep it looking natural as you go. The Arch Realist Brow Defining Pencil is part eyebrow pencil, part high quality spoolie, so it's perfect for the job. Use the little brush to soften any harsh lines and brush the hairs up for that flattering, fluffy effect. Now you know how to use an eyebrow pencil properly, you can frame your features, enhance your eye makeup looks and still appear naturally flawless. There's nothing stopping you from having the best brows of your life.