YOUR 2021
Radiance

RECIPE
With 2020 done and dusted, we are ready to start the new year with a clean slate. To get started, we're resetting our body, mind, and spirit. Follow our "Radiance Recipe" for your Day to Night formula to restore the glow to your complexion and combat the post-holiday blues.  
Read on to find out how to get glowing skin naturally, from the comfort of your own home.

GET YOUR BLOOD FLOWING WITH SOME MORNING MOVEMENT
Start your day with movement or a light workout to increase blood circulation and promote blood oxygenation, which is known to impart a healthy glow to your complexion.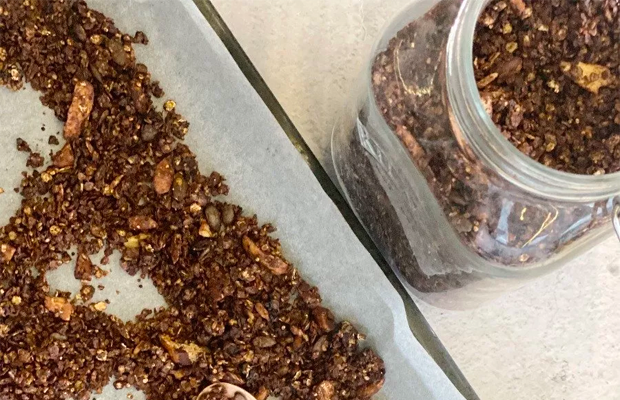 NOURISH YOUR BODY WITH A DECADENT, YET HEALTHY BREAKFAST BOWL
If you're wondering how to get glowing skin naturally, perhaps nothing is more vital than eating foods that nourish your body. We recommend treating yourself to a hearty bowl of The Conscientious Cook's Chocolate Granola. Loaded with essential fatty acids to keep your skin plump and hydrated.
TREAT YOUR SKIN TO A HYDRATING SKINCARE AND ROUTINE
In the harsh cold of winter, always opt for rich day creams and serums to protect your skin and maintain its hydration and glow. Finish your routine with a light layer of the Day to Night Foundation, which contains Hyaluronic Acid and Vitamin E to refresh and hydrate your complexion, a great way to get glowing skin that lasts even after the foundation is wiped away.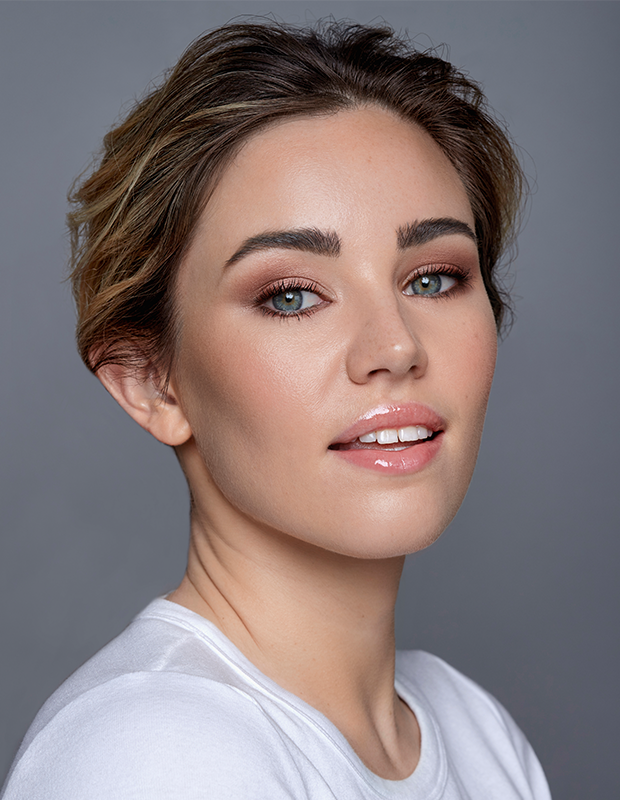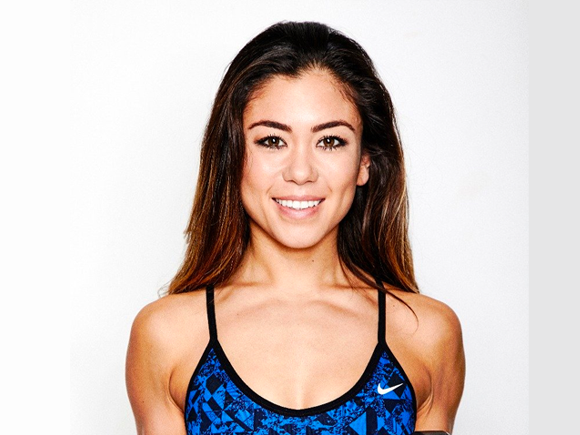 TREAT YOURSELF TO SOME AFTERNOON MOVEMENT WITH SARAH MARIKO
On those cold and rainy days, skip the afternoon walk and opt instead for some light, pre-lunch movement. Barry's Bootcamp trainer Sarah Mariko breaks down a few easy steps to work your whole body.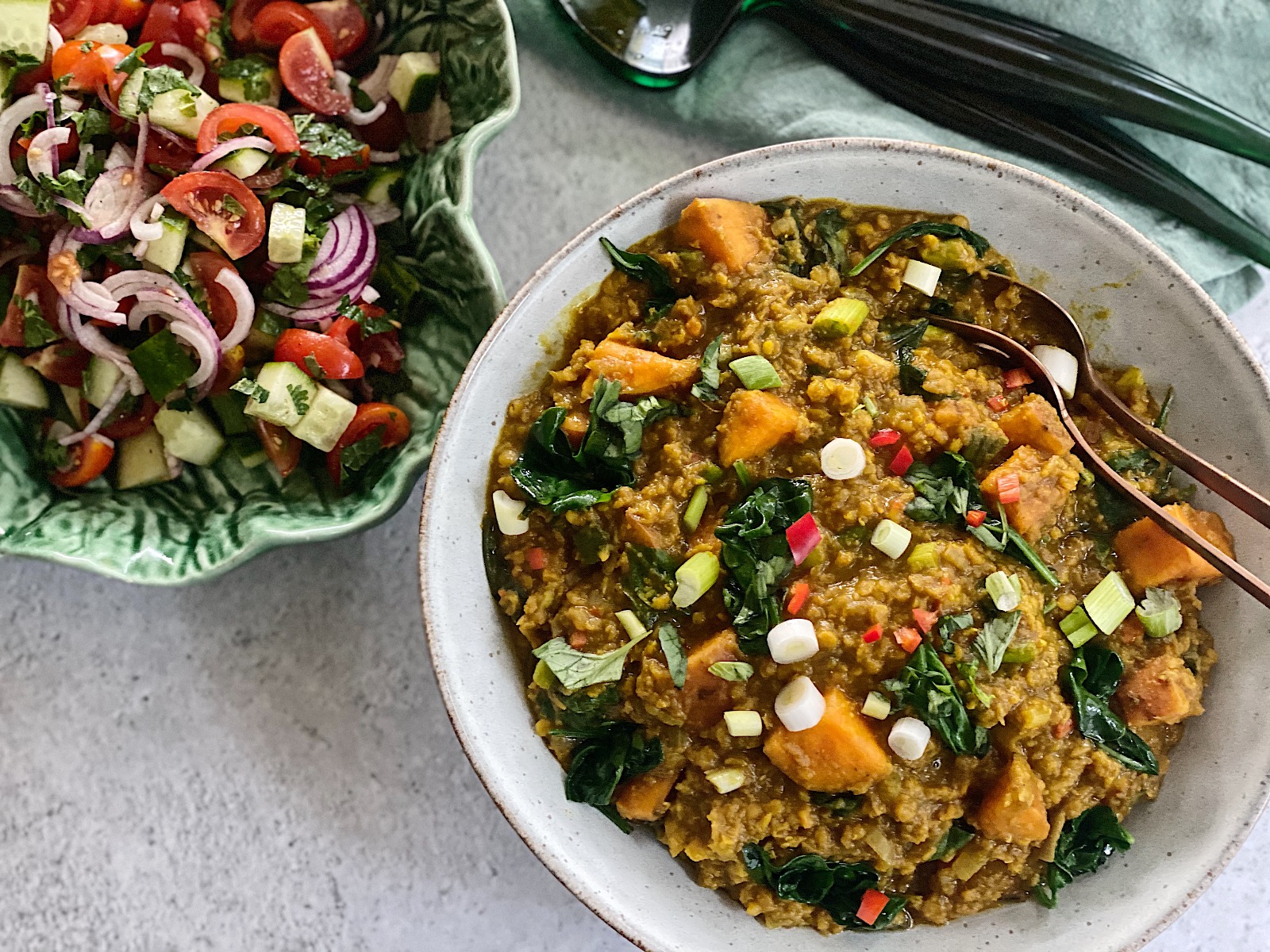 ENJOY A WARMING BOWL OF TAMARIND, SPINACH, AND SWEET POTATO DAHL
Rich in Protein and Vitamins E and C, this hearty dish has just what you need to get supple, glowing skin.
FIND YOUR INNER ZEN WITH LA-BASED ENERGY HEALER ITALIA WOODSEN
Curious about sound healing? Discover the ways that sound healing can transform your life and lift your mood, especially during these difficult times.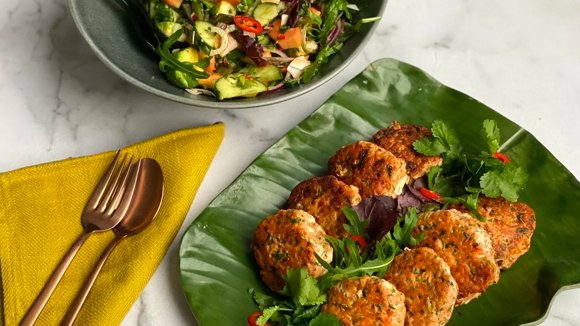 END THE DAY WITH A RICH AND NUTRITIOUS PLATE OF SALMON PATTIES WITH PAPAYA SALAD
Bursting with anti-inflammatory and skin enhancing ingredients, this perfect pairing is a balanced way to end your day and brighten your skin all in one.
DECODE
3-IN-1 MAKEUP REMOVER
Our last tip on how to get glowing skin naturally is to always be sure you have cleansed your skin at the end of the day and followed this up with your usual skincare routine. Head to our guide for the best layering tips and tricks.