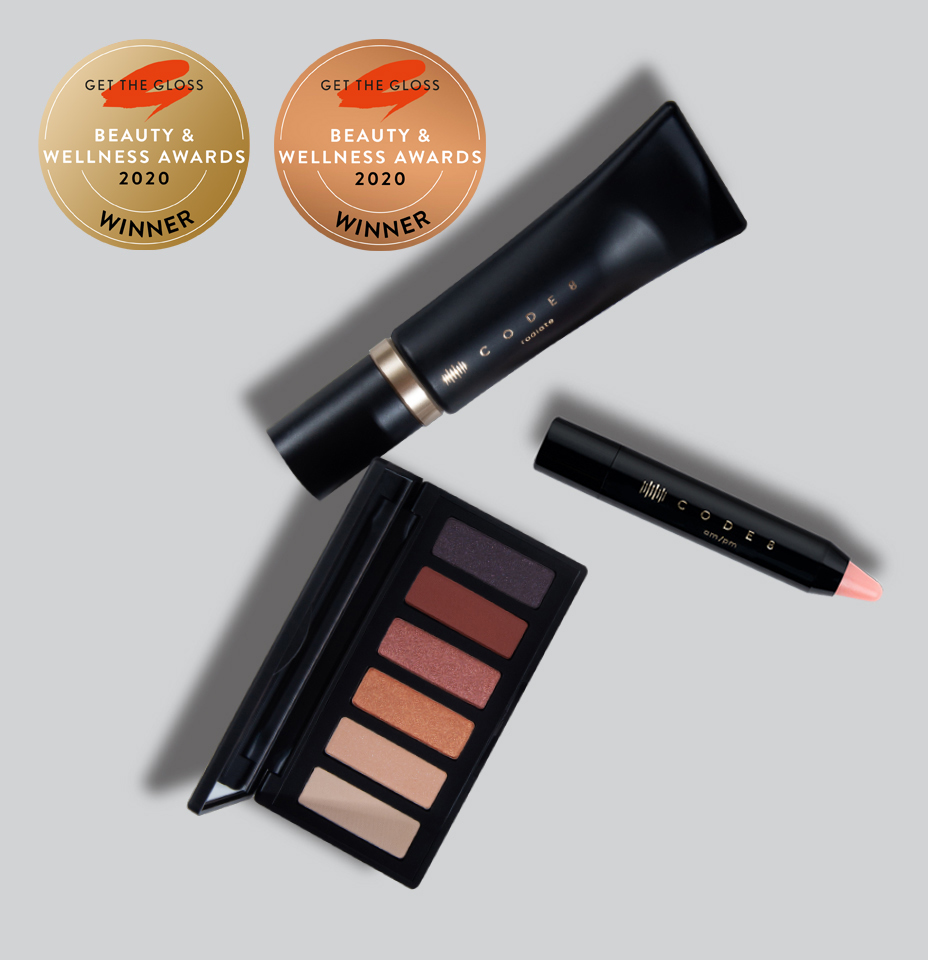 Handpicked and selected by industry experts, discover Code8 standout heroes and award winners at Get The Gloss Awards 2020.
Radiate Beauty Balm named Gold Award Winner for 'Best Base or Cheek Hero' at the Get The Gloss Awards 2020.
Our beauty balm is an incredibly lightweight product that provides glowing coverage and a dewy finish.
It has been specially created using Knead Technology, which is what makes it so easy to spread and gives that second-skin finish.
Infused with Pectin, Argan Seed Oil and SPF 15 for sun protection and intense hydration.
Perfect for those mornings when you're short on time but still want to put your best face forward, just one pump will leave your complexion looking naturally radiant and smooth.
"This tinted moisturiser goes on really easily and smoothly. It doesn't change the texture of your skin much but just lifts a little bit so your skin looks perfect. I absolutely adore it, the colours are great, I highly recommend it," says judge Mary Greenwell
Iconoclast Eyeshadow Palette is the Bronze Award winner for Best Palette at the Get The Gloss Awards 2020. 
The first Code8 product ever created using revolutionary Knead Technology, it comes in four unique colourways that will flatter every skin tone: Burnt Sienna - a mix of shimmery terracotta shades and burnt reds, Lustrous Corduroy - a range of warm peach and brown tones, Velvet Chrome - a selection of shimmery cool neutrals and Jaipur Marbles - an edit of colours inspired by precious stones. 
This sweet almond-enriched compact palette is highly pigmented, easy to blend, and small enough to pop into a handbag.
Our AM/PM Tinted Lip Balm won Bronze Award for Best Lip Hero at the Get The Gloss Awards 2020. 
It provides the benefits of a lip balm but also a hint of colour. Comes in three subtle shades: a pH reactive shade (Chameleon), a peachy nude (At The Barre) and a pinky nude (Spin City).
Packed with a powerful blend of vitamins, oils and antioxidants to protect your lips against environmental aggressors and signs of ageing.
Pop it on on-the-go wherever you might be. 
Loved by Lydia Elise Millen and Victoria Macgrath (@InTheFrow)