The Benefits of

Paraben Free


Foundation
Parabens are a controversial ingredient in the cosmetics world. Find out why we choose not to use them in our luxury foundations
Parabens are preservatives used to stop bacteria from growing inside beauty products—but not everyone agrees that they are necessary. The FDA states that the most common parabens are butylparaben, methylparaben and propylparaben, and a 2017 study showed that sometimes parabens can mimic oestrogen. It's for this reason and many more that we choose not to use them. At Code8, we constantly strive to offer the highest quality and best-performing makeup products possible to our customers. And for this reason, we don't use any questionable ingredients, parabens included. Below, we break down the benefits of paraben-free complexion products, like the Day to Night Foundation.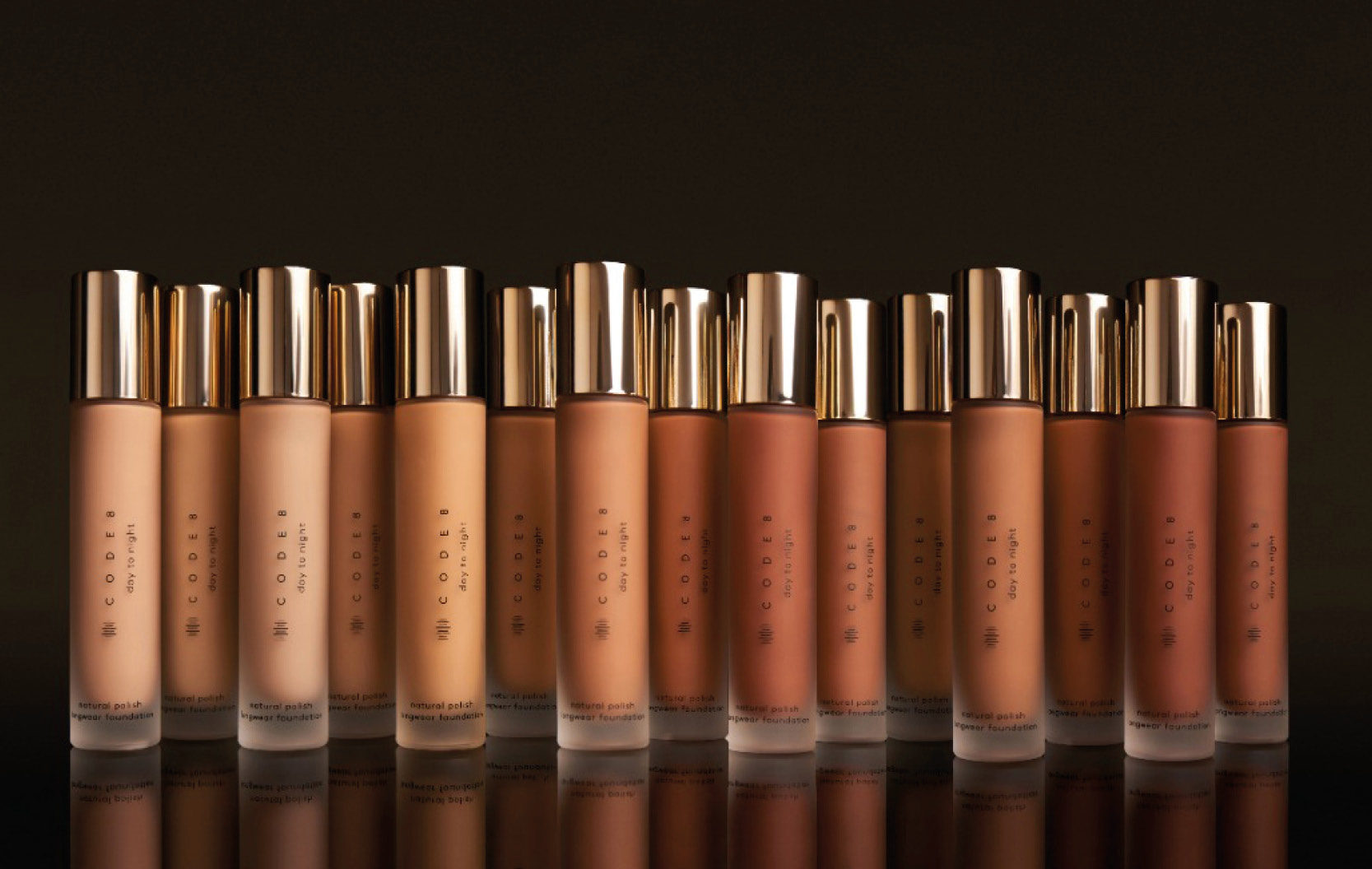 Some people have been known to have allergic reactions to parabens, and we always want to make sure our products can be enjoyed by everyone. That's why there are no parabens or any other toxic chemicals in any of our makeup. The Day to Night, paraben-free foundation's long-lasting formula has been specially designed to gently refresh and hydrate the skin with a cooling effect. This soothing sensation helps to keep the foundation fresh for up to 12 hours of continuous wear and will never irritate or upset your complexion.
Benefit 1 of Paraben Free Foundation - Anti Ageing
A 2017 scientific study showed that methylparaben one of the aforementioned parabens found in some foundations can sometimes cause a reduction in collagen, a protein that helps to keep our skin looking plump. As the skin ages, collagen production slows down, so people with mature skin may want to avoid formulas and foundations that contain methylparaben and instead opt for a foundation without parabens. You won't find it in the Day To Night Foundation, but what you will find is Hyaluronic Acid, Vitamin E and an anti-wrinkle agent, all of which work together as a powerful skincare cocktail to leave you looking rested and glowing with radiance.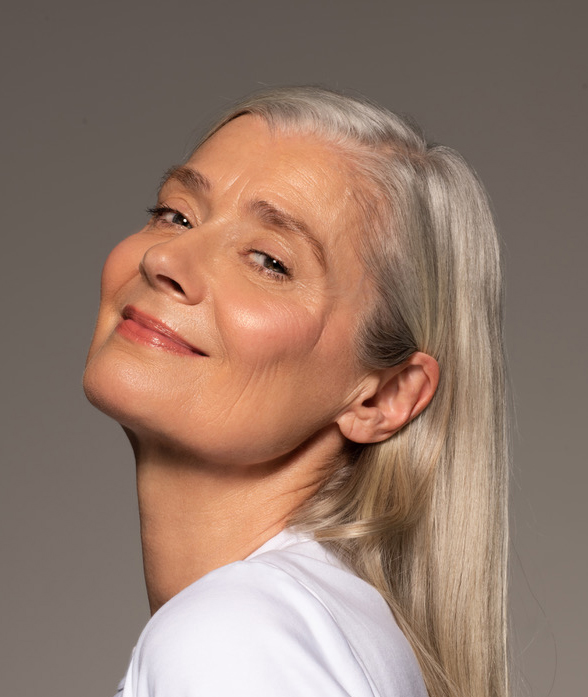 Benfit 2 of Paraben Free Foundation - Beautiful Finish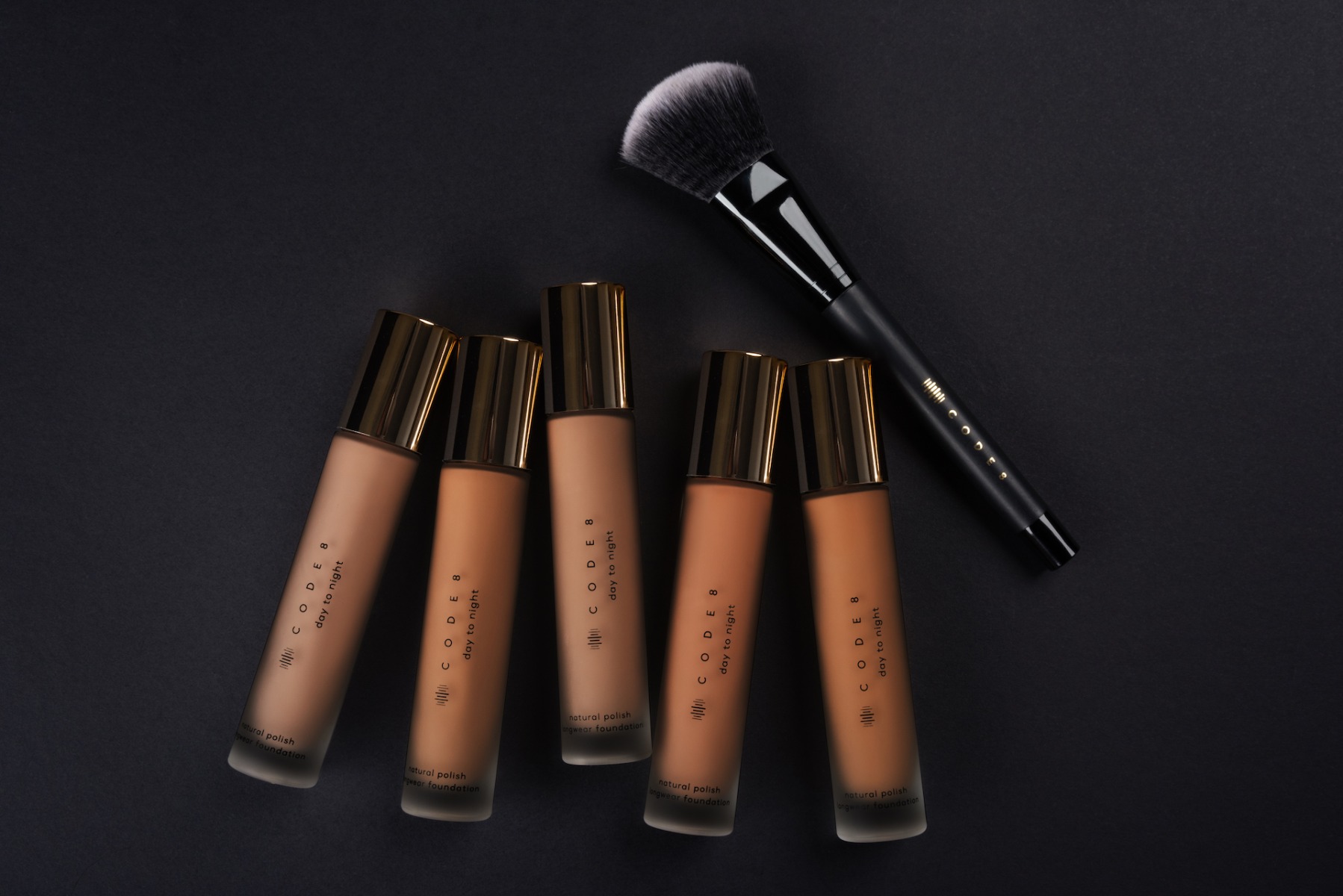 A paraben-free foundation like ours is less likely to cause redness or irritation. Our formula, in particular, is nourishing on the skin while also helping to hide imperfections, blemishes and fine lines, blurring them so that they appear softened. It always keeps your skin looking naturally radiant—and never cakey. The overall result? Just beautiful, healthy skin.
Benefit 3 of Paraben Free Foundation - Sheer & Blendable
Paraben-free foundations like Day To Night often have long-lasting staying-power, but what sets Code8 products apart is that they're sheer to the touch and blend beautifully. Use our unique applicator wand to apply the exact amount of coverage you need, and gently buff Day to Night Foundation into the skin to achieve a naturally flawless look. 
Now that you've learnt a bit more about the benefits of using a foundation without parabens for your base, we're sure you can see why we're so proud of the Day To Night Foundation. It's one of our most popular products that's safe to use on all skin types and is universally flattering. Designed to be highly versatile if you're searching for a natural, medium to high coverage finish that can be both dewy and matte, then it's most definitely the product for you.
For a natural, healthy glow, we suggest applying the foundation with a brush or your fingers all over your face, blending into your hairline and down your neck. That's a natural, safe and skincare-enriched makeup look, mastered in minutes. For more tips on using the Day to Night Foundation, as well as helping on finding your perfect shade, click here.