How to Apply Makeup to More

Mature Skin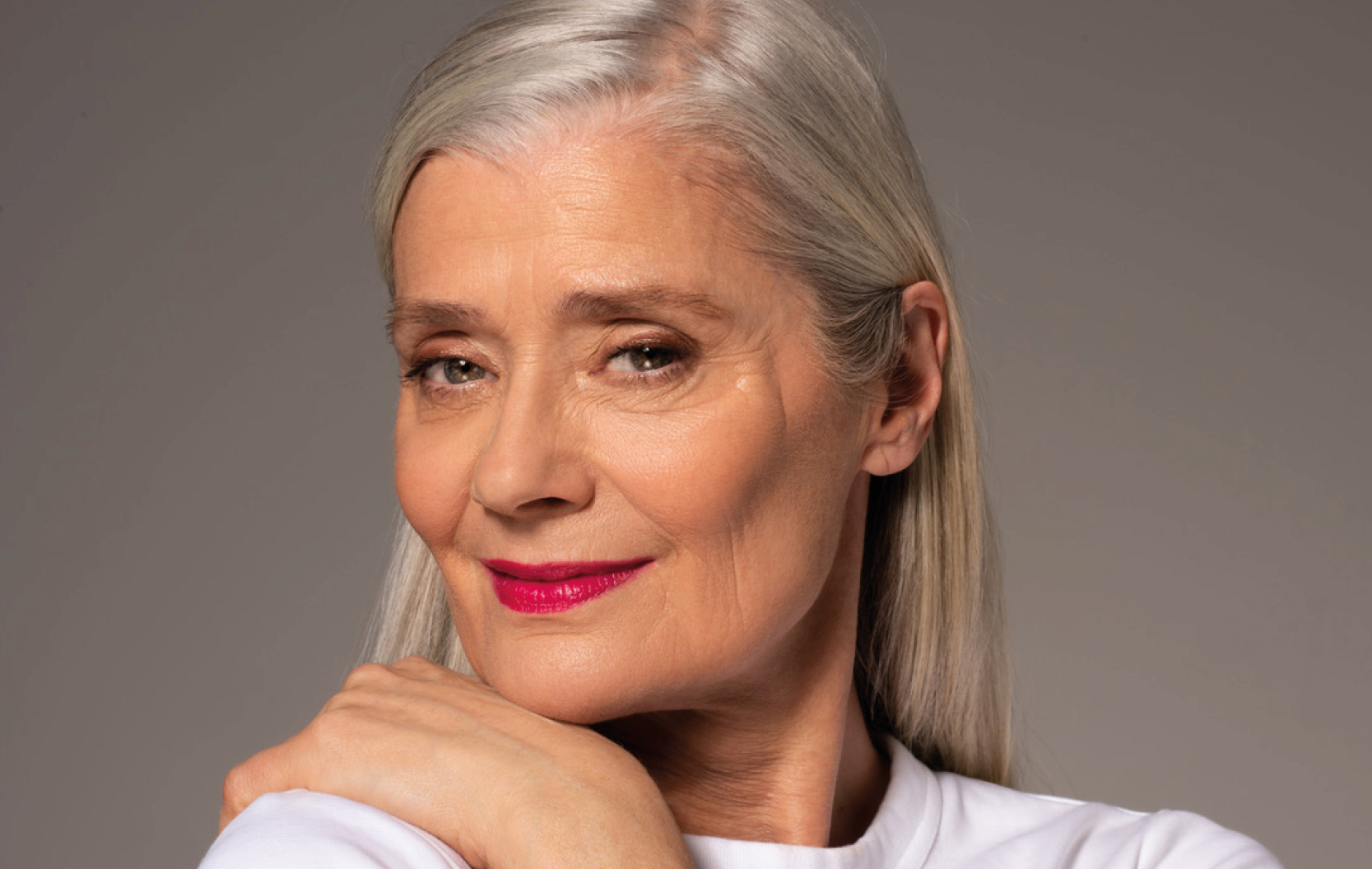 While many of us struggled with acne during our teen years, as we get older we're usually more concerned with fine lines, dark spots and dehydrated skin. Of course, we are all beautiful at any age, but sticking to the same beauty routine you've had since you were 16 probably isn't the smartest way to approach your makeup as your skin matures.
Code8 colour maestro and store manager Ana Lazovski is an expert at making women in their 40s and above look and feel their very best. Below, Ana shares her tips on makeup for mature skin, read on to find out how best to apply makeup to mature skin in order to achieve a youthful-looking glow that enhances your complexion.
Exfoliate first
The better skin you have, the better makeup will look, so don't skip your nighttime cleansing routine or those monthly facials. Before you ever apply any makeup to your skin, whether you have mature skin or not, it's important to make sure you have properly exfoliated first. Regularly sloughing off dead skin cells will help your face feel smoother and even out any texture, which in turn will make your base easier to apply and more natural-looking.
Ana recommends using La Prairie "Cellular Mineral Face Exfoliator" once or twice a week to keep your skin in top condition. Apply it using circular motions, wash off then pat dry. When you go to do your makeup in the morning you'll find your skin is much more responsive to any moisturisers or oils you apply.
Always stay hydrated
Before you can think about applying makeup on mature skin, you must always moisturise. Once you've exfoliated, moisturise your entire face and neck. Giving a boost of hydration to any dry patches you might have will help your base sit on the skin beautifully, ensuring any fine lines you have are not highlighted. Creme de la Mer's "La Mer" moisturiser contains powerful Miracle Broth™ and lime tea extract, making it a great option if you want noticeably smoother-looking skin. 
Makeup for mature skin
Now we have covered off the skincare side of things, its time to share some tips on applying makeup for mature skin. First, we start with the base, and Ana suggests the Code8 award-winning Radiate Beauty Balm. She always recommends using a dewy BB cream, as matte foundations tend to emphasise the depth of wrinkles rather than blur them. For mature skin, a BB cream will melt beautifully and feel like a second skin. The Radiate Beauty Balm, in particular, is very easy to blend and leaves your complexion looking healthy and plump. Infused with Pectin and Argan Seed Oil, it hydrates without looking greasy and the added SPF 15 will prevent any further signs of ageing. 
Sasha's top tip - apply makeup to more mature skin with a brush rather than fingers. Fingers can tend to pull sagging or wrinkled skin, whereas brushes allow for a lighter touch.
Less is more
Our next piece of advise when it comes to makeup for mature skin is that you can mix tiny amounts of concealer and BB cream and apply to the parts of your face you feel need to be neutralised. Age spots can cause pigmentation and discolouration to occur on the cheeks, so a product like the Code8 Seamless Cover Skin Perfecting Concealer is perfect if you want high coverage but plenty of hydration. It's light-diffusing encapsulated pigment spheres ensure you look radiant and never sallow, while still softening the appearance of your skin texture for a flawless finish.
Use powder sparingly 
To finish our tutorial discussing how to apply makeup to mature skin we wanted to touch on the use of face powder. If you have any parts of your face that are prone to going oily as the day goes on, take some tissue and blot the area lightly. While oil production does decrease as your skin ages it doesn't completely stop, so for some people applying a mattifying powder on the T-zone or the cheeks is still necessary. A light dusting of the Code8 Matte Velour Powder should do the trick. Containing Corn Starch and Silica, it absorbs oil but still feels creamy on the skin so you don't have to worry about dryness that could accidentally draw attention to your fine lines. 
And there you have it. A simple routine you can follow for radiant skin that looks healthy and glows. Now you've learnt how to apply makeup to mature skin , embrace your natural beauty. There's nothing wrong with fine lines and wrinkles and while it's lovely to blur imperfections, always remember your real features are beautiful just as they are.