How to Apply Foundation

Flawlessly
Our makeup artist Ana Lazovski shares her expert tips on how to apply foundation flawlessly and ensure a smooth base every time.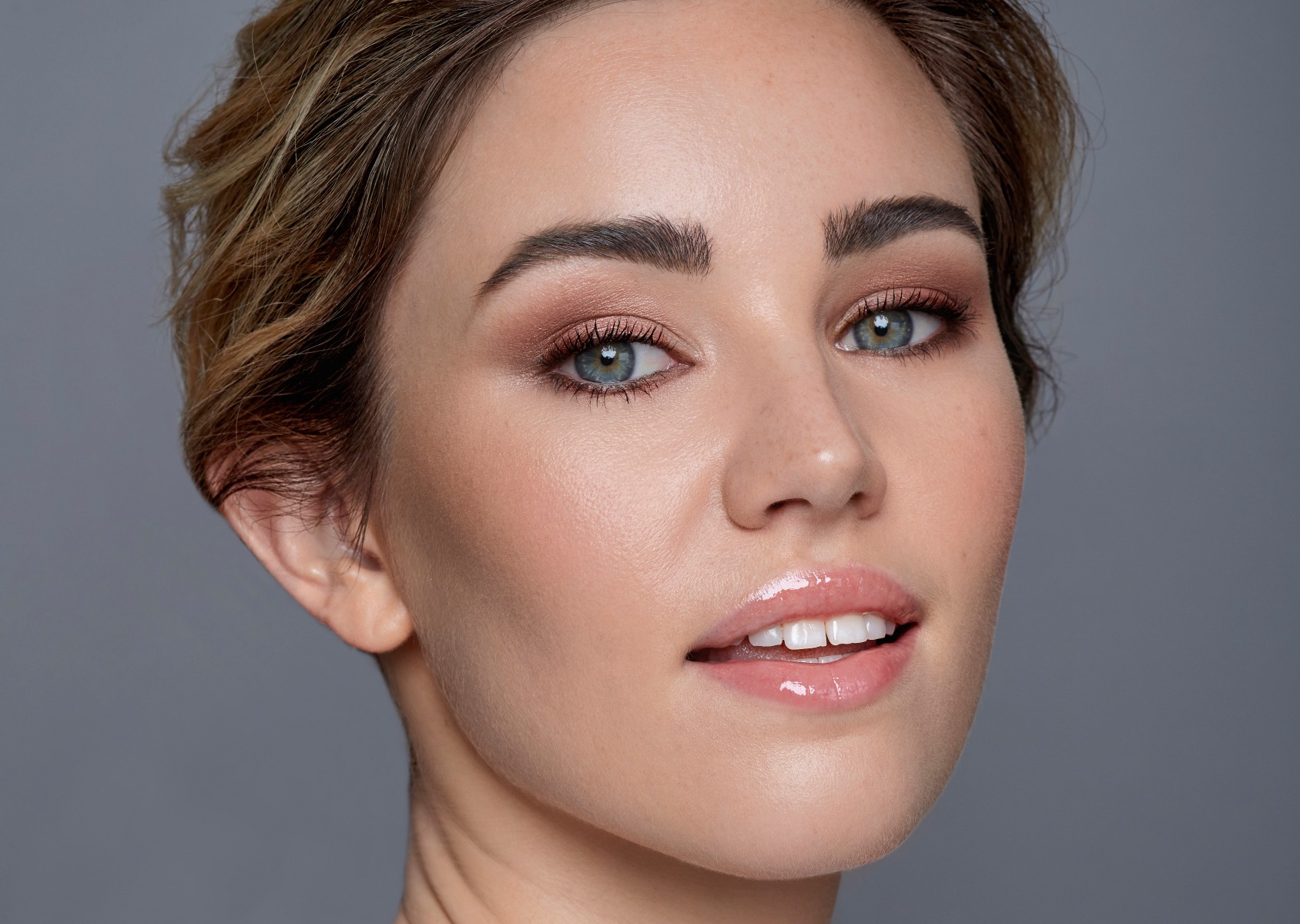 When applied correctly, a good foundation will completely even out your skin tone, conceal blemishes and give you a healthy glow. When applied incorrectly however, it can highlight fine lines, uneven texture and other imperfections. Our Colour Maestro and makeup artist  Ana Lazovski reveals her insider beauty tricks for how to apply foundation flawlessly with a perfect finish every time, so you can achieve a base that will last all day and enhance your natural complexion. 
Prep the skin before foundation application
All great makeup starts with good skincare, so applying any products Ana suggests deep cleaning your face with a product like  Oskia's Renaissance Cleansing Gel to unblock clogged pores and remove dirt. Follow it up with a chemical exfoliator such as  Verso's Enzyme Peel to sweep away any dry, dead skin cells that may cause the foundation to go on unevenly or look flaky. Finish with a generous amount of moisturiser to plump up your skin and leave it primed. Ana loves using  Eve Lom's Moisture cream as it leaves the skin ready for foundation to sink in.
How to apply foundation flawlessly with a brush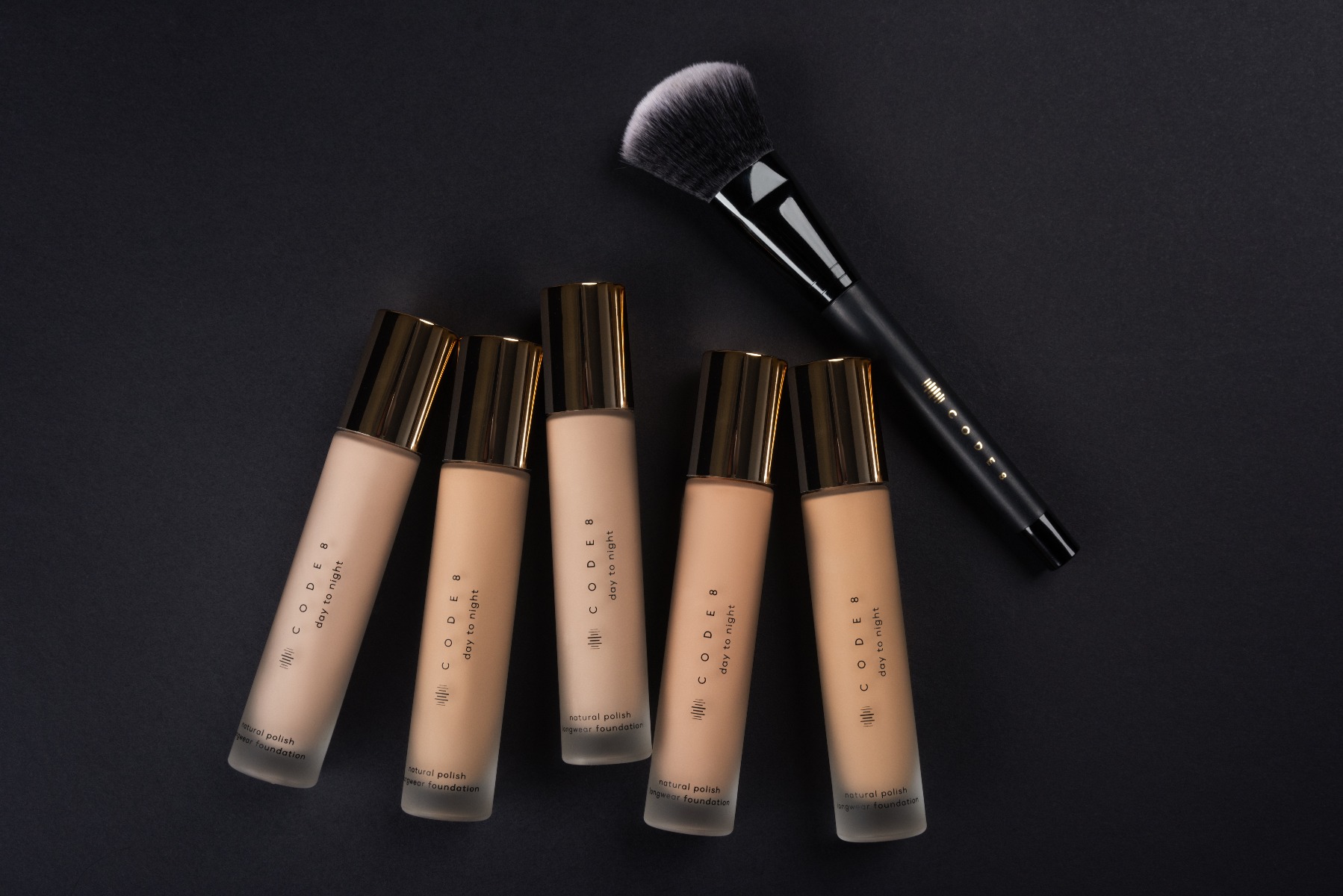 Now we have shared our tips for skincare preparation, lets turn our attention to sharing how you can apply foundation flawlessly using a brush. If you're using a lightweight formula, like the  Day to Night Foundation, Ana says you'll be best off applying your foundation with a brush. Brushes make it easy to buff base products into the skin and are perfect for getting into all the nooks and crannies of your face, especially around the nose and lips. 
When you're applying our buildable  Day to Night foundation with a brush, first use the unique wand applicator to apply a small amount onto the tip of your finger. Then take it onto the skin with a foundation brush and buff it in. Layer the longwear foundation up slowly until you reach your desired coverage. The goal is to only apply it where you need it, so that your skin still looks like skin. The nourishing formula will leave you looking well rested and glowing with radiance.
How to apply foundation flawlessly with a sponge 
If you're applying thicker cream or stick foundations, try using a sponge. Ana recommends a dabbing technique to push the product into your skin, concentrating the foundation in the centre of your face where redness and blemishes tend to occur. Make sure the foundation is evenly spread all over your face, but if you find you've applied too much in one spot just wet your sponge (or a cotton pad) slightly and dab all over to help thin the foundation out, a technique sure to help you achieve that flawless foundation finish you are looking for.
How to apply foundation flawlessly with fingers
Our last tip on how to apply foundation flawlessly is by using your fingers. After all, the easiest way to apply liquid foundation is with your hands, as your body heat naturally warms up the formulas and mixes the pigments better. If you are using fingers to apply our  Day To Night Foundation, Ana suggests applying a small amount to your upper thumb and mixing it with your ring finger before applying it all over the face using a stippling motion. Avoid any wiping or rubbing as this will only push the foundation around and cause streaks. 
Be sure to cover all areas of your face for a flawless foundation finish, this includes the ears and jawline and be sure to blend the foundation down and out so it merges into your natural skin tone. As our foundation is infused with hyaluronic acid and vitamin E it will help nourish your complexion so you look hydrated and healthy all day long.
Don't forget the finishing touches
Now that we have shared our tips on how to apply foundation flawlessly, it is time to consider the next steps in achieving a gorgeous full face finish. Sometimes foundation is enough and there's no need to apply concealer, but if you have any blemishes or dark circles that are bothering you, finish off your base by patting some of our  Seamless Cover Concealer where you feel you need it. It's medium-to-full coverage will easily camouflage veins and spots, while the light-diffusing encapsulated pigment spheres will blur the appearance of wrinkles and soften skin texture.
If there are any areas of your face that get particularly oily, add a dusting of our  Matte Velour Powder or your favourite translucent powder to control shine and set your foundation in place. Made from corn starch and silica, the Code8 powder is great at absorbing any excess sebum your skin produces.
Click  here to discover how to find your perfect foundation shade. 
We hope you've learnt how to apply foundation flawlessly in this article, but remember there's nothing wrong with real skin. A smooth and even skin tone can easily be achieved with makeup but it's not essential. You are flawless with or without makeup.