Bespoke Lipstick Creation Experience
Create Your Own Lipstick Colour at Colour ID Lab
Discover Expert Colour Creation With Our Colour Maestro
Let our Colour Maestro guide you into finding your unique colour, starting with a profile of your natural colour harmonies, lifestyle considerations and colour preferences and moods. The result is a truly personalised colour created on a lab machine. 
From £75: in 45 minutes your colour analysis and perfect lipstick colour creation with our Colour Maestro.
How Does the Colour ID Lab Work?
Over the course of 45 minutes, our Colour Maestro will take you through four simple steps to create your own bespoke lipstick shade.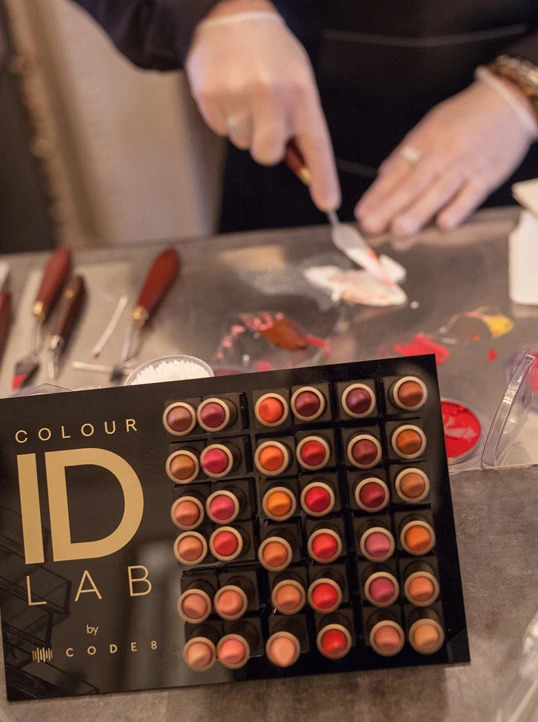 Whether you're looking to create your perfect nude or red, or replicate a discontinued shade... start by picking your base shade available on the display set in our Lab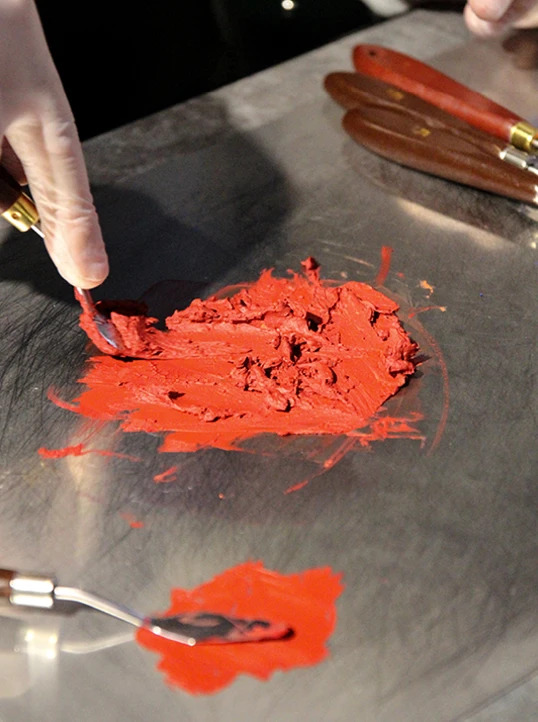 Mix, test, mix, test. We'll keep mixing until you're satisfied with the final result, in store and in broad daylight (approx. 15 minutes).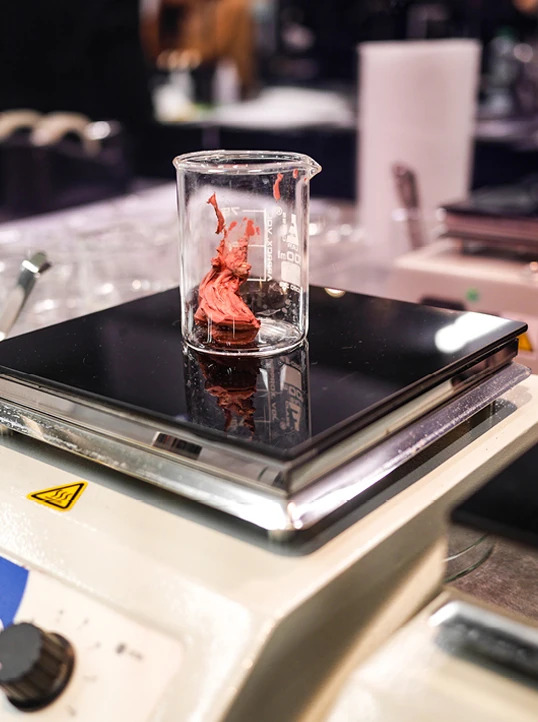 Once you're satisfied, we'll start the process of melting the pigments and pouring it into the mould of lipstick (15 mins). Once it's put into the lipstick machine it takes about 20 minutes to freeze in its mould.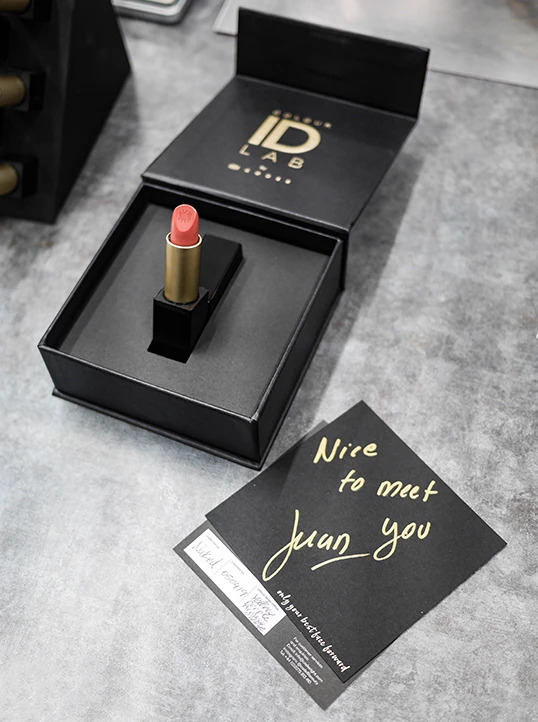 We'll extract the mould and press it into its vessel et voila! Your bespoke lipstick is placed beautifully in your box and ready to use!
The Lipstick Making Experience Close to You
Available at our London Flagship Store
Together with the lipstick making experience, you can access the whole range of Makeup Services offered by Code8.